Physiotherapy Services
Sonas Nursing Home provides a physiotherapy plan as part of our included services. Our Physiotherapists are all fully qualified and have years of experience with older clients and geriatric physiotherapy. This allows them to design exercise and rehabilitation programmes tailored to the specific needs of our residents. Our Physios have specialist experience in the treatment of conditions common among older people, such as arthritis, stroke recovery, and mobility issues by carrying out a mobility assessment. Some residents arrive with conditions that already require therapy, while others may require more occasional or sporadic treatment. In either case, our physio works around the needs of the resident.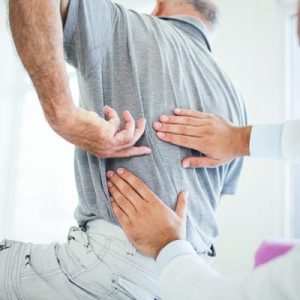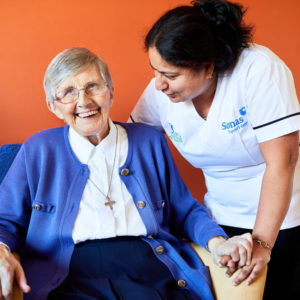 Physiotherapy For Mobility
Some of the most common conditions our physiotherapists specialise in include; Parkinson's, MS, stroke recovery, and COPD. However, the primary role of our physiotherapists for most residents is to improve their balance.
Treatments such as Balance re-education classes and fall prevention classes place an emphasis on Polypharmaceutical side effects and co-morbidities including poor eyesight, psychological disorders etc.
Balance work helps to improve mobility, which in turn improves safety, by helping to prevent falls. For residents who may be bed-bound, our physios create positioning charts and try to maintain an active and passive range of motion for mobility.
Physiotherapy For Independence
Physiotherapy helps the person return to independence through assessment and treatment of key elements required to perform everyday tasks such as:
Posture
Range of movement
Balance
Muscle strength
Joint health and flexibility
Pain management
Blood circulation
Fluid movement
Aerobic fitness
Our physiotherapists create a personal plan for each of our residents. This plan is assessed by looking at the baseline level of ability and monitoring changes, adjusting the personal plan where necessary to continuously improve your loved ones' overall health.