At Sonas Nursing Home we always regard the satisfaction of our residents as the greatest hallmark of success. Nonetheless, we are very proud of the awards and recognition that we have received in recent years, all of which would not have been possible without the leadership and teamwork of everyone at Sonas nursing homes.
Service Provider of the Year
Being Nominated in 2017 for the Athlone Chamber of Commerce award for Professional Service of the Year is something very important to Sonas, validating all the hard work that has been dedicated to developing and growing the brand and being recognised and acknowledged within the community. It's also really important to our professional profile, promoting quality care and giving our residents and their families confidence and reassurance in what we do.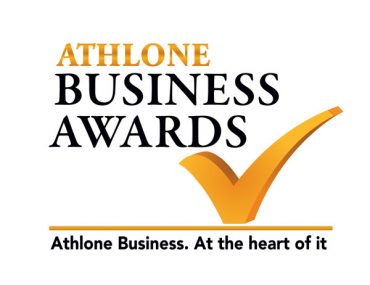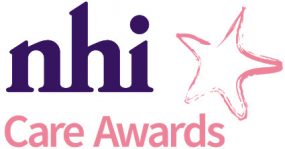 NHI Care Awards
The Nursing Homes Ireland Care Awards are the premier national celebration of the outstanding care being provided by nursing homes in communities across Ireland
The NHI Nursing Home Innovations in Dementia Care Award
Winner: Quality of Life, Sonas Nursing Home Ard Na Greine.
The NHI Nursing Home Ancillary Worker Award
Winner: Dermot Fallon, Sonas Care Centre Cloverhill
The NHI Nursing Home Innovations in Dementia Care Award
Winner: Sonas Nursing Home Cloverhill
The NHI Nursing Home Ancillary Worker Award
Finalist: Brian Fisher, Sonas Nursing Home Tullow
The NHI Nursing Home Social & Recreational Programme Award
Finalist: Madeline Syron, Sonas Nursing Home Moyridge
The NHI Nursing Home Carer of the Year Award
Finalist: Sheila Renouf, Sonas Nursing Home Ard na Greine
Irish Healthcare Award
Sonas Nursing Home Ard na Greine was delighted to have been finalists at the Irish Healthcare Awards in 2019. The results of our Human Centric Lighting project to date have shown increased communication, increased participation in social activity and more natural sleep patterns.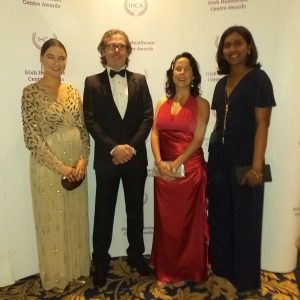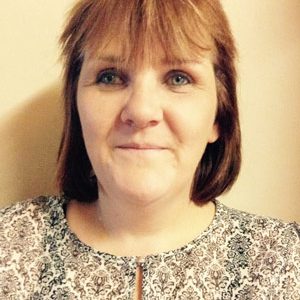 NHI Catering & Nutrition Award
Sonas catering Supervisor Marie Gaynor was shortlisted for the national Nursing Homes Ireland Catering Awards in 2016. The awards recognise dedicated and highly skilled people working in the nursing home sector, delivering high-quality care to nursing home residents
Marie was among three finalists for the Catering and Nutrition Award. It recognises the unique contribution and innovative initiatives in catering for the residents in nursing homes.
Marie said she was "thrilled" with the nomination and "delighted" to represent Sonas where she has worked for the past seven years , based in Athlone.